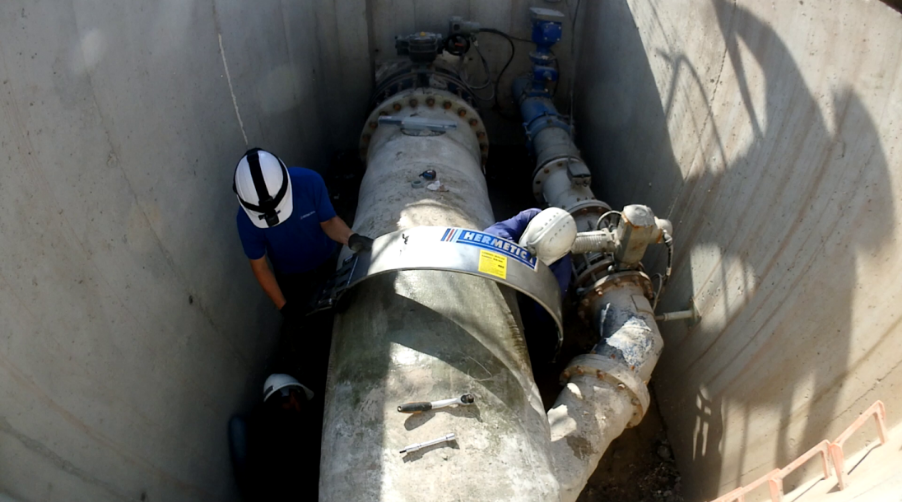 Hermetica
Hermetica manufacture permanent pipe repair clamps. A high performance solution for pipe connection and pipe repair maintenance works on damaged networks.
Technology
The versatility of the HERMETICA pipe repair clamp is the optimal solution to connect and repair damaged pipe networks.
High performance sealing technology
Hermetica clamps use internal pressure to generate the tightness.  They adapt and allow the proper movements of the pipes avoiding possible breakages. Hold-in-place systems avoid shifting, falling or losing any of the clamp's parts.
In depth corrosion, durability and stress testing allow Hermetica to guarantee optimal sealing solutions.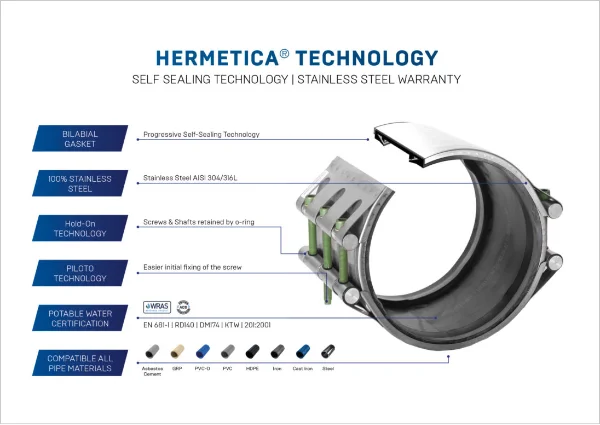 The Hermetica Range
Hermetica clamps range from 60mm to 4.000mm providing a reliable and tight solution to any kind of pipe network.
Featured Product
Hermetica Series 40 Clamps
Resolve big leaks fast!
We are proud to introduce the newest clamps from Hermetica, now In New Zealand, only from Promains. For exceptional maintenance necessities, you need total solutions. The new SERIES 40 by HERMETICA is the perfect solution to resolve big leakages in shortest time. The only one with 300mm usable width, it is the best option when it comes to warranty, reliability and savings in emergency repairs.