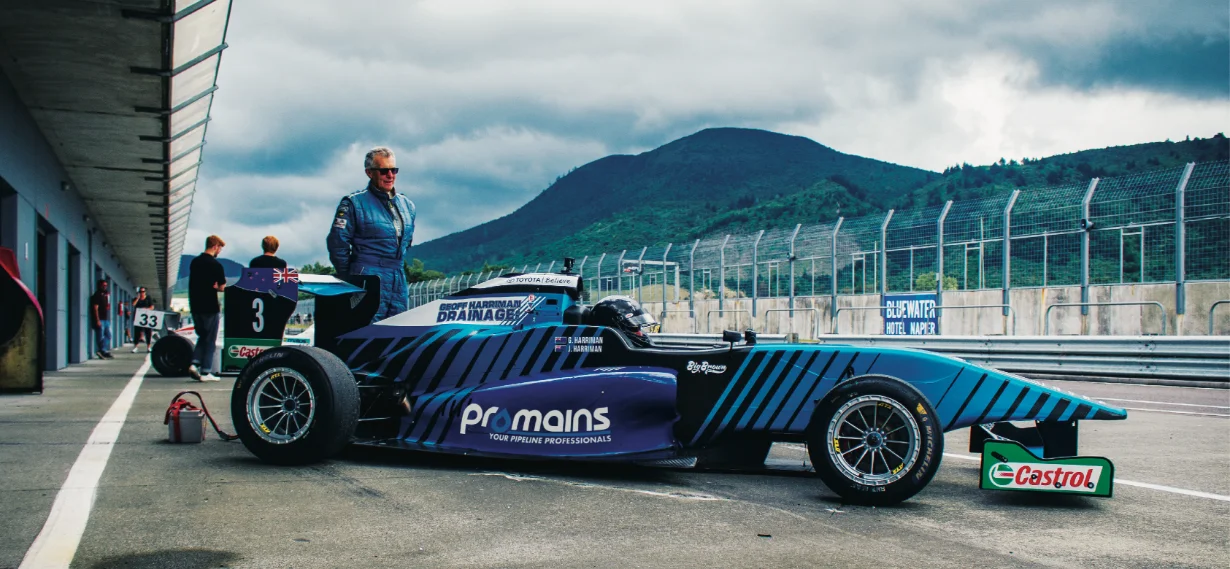 Harriman Racing compete in the Formula Open NZ Racing Series.
Formula Open NZ Racing Series was started in 2019 to provide a platform for drivers to race older single-seater cars that would otherwise be gathering dust in garages. The series' core remains any pre-2015 wings-and-slicks open-wheel cars running in the same configuration and specification they originally raced.
Cars catered for in the Formula Open NZ Racing Series include some of the fastest single seater machinery in New Zealand such as ex Toyota Racing Series FT50 and FT40, plus F3, Formula Pacific/Atlantic/Holden and more. These cars would have raced in Formula Libre but such is the growing interest that they can now race on their own.
Promains are proud to announce their sponsorship of Geoff Harriman's Tatuus Toyota FT50!
2022/2023 Formula Race Season - Venue & Dates
MG Classic
Classic/Historic
Manfield
12 – 13 November 2022
Historic GP
Classic / Historic
TIMP Taupo
21 – 22 January 2023
Skope Classic
Classic / Historic
Ruapuna
4 – 5 February 2023
Tasman Revival Jim Palmer 2
Classic / Historic
Pukekohe
25 – 26 February 2023
Legends of Speed
Classic / Historic
Hampton Downs
18 – 19 March 2023
Great Lake Taupo
All Classes
TIMP Taupo
15 April 2023